By Land
Air Freight Services provides the same excellent services, coordinated logistics, customer support and customer service that we do for ground freight brokerage and air freight brokerage. Make your emergency situation our regular business. We handle the entire process of transporting your cargo, from pickup to takeoff, landing and transfer to your final destination. All of our agents are very familiar with customized, efficient and overnight shipping solutions, as well as escorting and monitoring throughout the entire delivery process.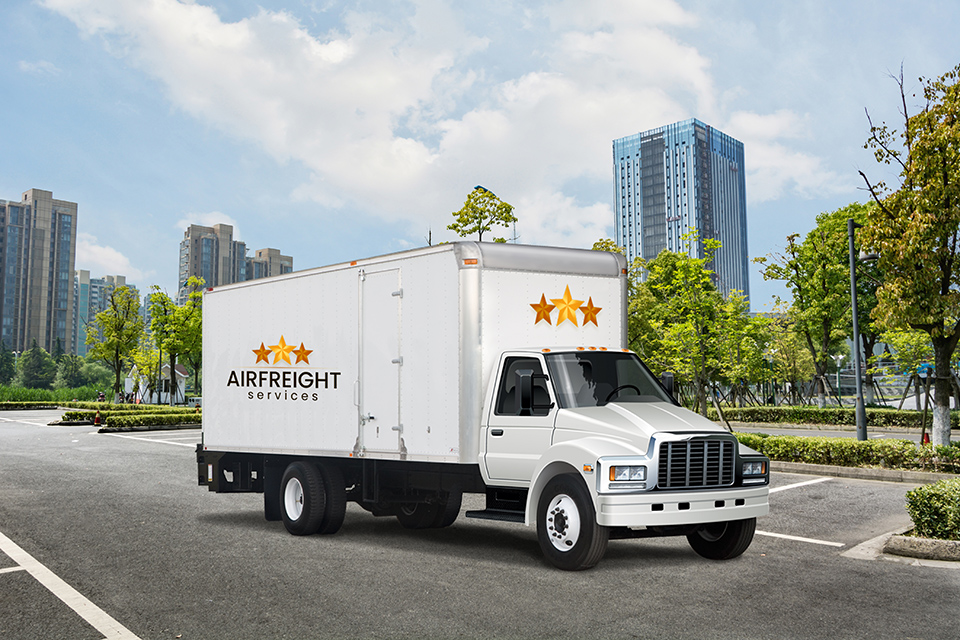 In any shipping situation, the ability to choose and implement a plan is critical to logistical success. For this reason, the services of an overland freight broker from Air Freight Services are the best solution you need to get your shipment in place tomorrow and on time. Air Freight Services arranges ground transportation for your shipment using an authorized motor carrier, in a dedicated vehicle of optimal size, cost-effective, with a team of two drivers – only your cargo will be on board. Without any transfers or docking, delivery time is reduced, potential for damage is reduced, and your overnight shipment is tracked by GPS all the way to your customer's door, dock or site.
From Sprinter vans to full tractor trailers, you can take advantage of Air Freight Services' network of over 50,000 rush vehicles that are ready to ship nationwide. Vehicle capacities can range from 2,000 to 44,000 pounds, and decks, doors and beds can accommodate virtually any size cargo. All are equipped with the latest logistics to ensure speed and efficiency, and satellite tracking technology to keep you informed of all delivery milestones. Real-time delivery information and 24/7 customer support and follow-up provide peace of mind that your shipment will be received at the right time and in the right place.
If overnight overland transportation is not possible, the transportation company we choose will provide transportation to the nearest airport for an overnight air cargo flight to the vehicle waiting for you at the other end. If a commercial flight that fits your schedule is not available, your agent can arrange for you to take a charter flight from an air cargo carrier, with your cargo on board as the only piece of cargo.
Every day we work with a variety of shipping specialists and carriers who can safely and securely transport any size shipment. Most carriers are not limited by cargo weight and can move your cars, equipment and parts across the country, state or across the country. We'll make sure your shipment is picked up, stored, or delivered exactly as your schedule requires, while helping you meet critical deadlines.
Having your shipment delivered on the same day doesn't help if it gets messed up, so we only bring in experienced trucking companies with the right equipment every time. Whether it's a routine city, nationwide shipment or an urgent expedited delivery request that blows a hole in your production schedule, Air Freight Services is your solution on the ground and in the clouds.