Air Freight Service arranges for delivery of your shipment by expedited sprinter vans operated by the transportation company selected by Air Freight Service. This option provides same-day and rush delivery.
You can count on the expertise and efficiency of Air Freight Service' extensive network of trucking companies.
As the largest express freight broker, Air Freight Service doesn't just offer superior air freight when you need it, it also provides fast ground transportation without delays. Expedited Sprinter vans are the best in their segment for ground transportation, both in the city and nationwide. Sprinter vans play an important role in freight forwarding alongside larger vehicles, easily getting into places that are more difficult for trucks and semi-trailers to reach. Typically associated with Mercedes, but also made by Ford and other companies, Sprinter vans come in a variety of capacities and capabilities.
Expedited Sprinter Vans
There are a number of reasons why Sprinter expedited vans may be the best option for your next haul. Here are just a few of them.
Space
Sprinter vans have been shown to be able to efficiently carry one to four standard pallets of cargo weighing up to 3,500 pounds due to their interior width. Their capacity is also effective when transporting bulk or non-palletized cargo. If the cargo fits, it is shipped. Since no extra effort is required in transportation, it makes it possible to stack cargo up to the ceiling of the van if necessary. The Sprinter cargo van can be easily loaded and unloaded by hand as well as by forklift, but its sides don't match the height of the cargo dock. Your dedicated Air Freight Service agent will consider these factors when determining if a Sprinter van is the right choice for you.
Speed
Sprinter Expedited Vans are a faster transportation option for short distances, typically not exceeding 850-1200 miles, compared to covered trucks and semi-trailers. They also feature faster transport times than traditional less-than-truckload (LTL) or truckload (TL) options. For example, with traditional LTL, cargo is picked up and taken to a terminal to be integrated with other shipments. This adds a few more days to the shipping chain. Do you really want your cargo to be delayed because of someone else's?
All Sprinter van shipments by carriers selected by Air Freight Service are handled exclusively – with no other cargo on board and no transfers, so your cargo is the only cargo on the truck from pickup to delivery. It's loaded once and driven straight to its destination. Sprinter delivery vans are easier to handle than large trucks in dense urban areas or high-traffic areas. This ease contributes to the overall speed of delivery, which speeds up the delivery of your cargo.
Cost
Sprinter expedited vans are among the most cost-effective ways to deliver overland freight. They are 66% less expensive than using covered trucks, semi-trailers, and air freight! Because Sprinter vans are smaller and lighter than conventional straight dock trucks, they cost less to maintain per mile, which means lower trucking costs for you. Expedited delivery times with Sprinter vans over certain distances are comparable to air freight delivery times, but at a lower cost. This is possible for shipments from 500 to 3,500 pounds. When you need to ship quickly and without loss, urgent delivery with Sprinter vans is a great option.
Accessibility
Another advantage of Sprinter expedited vans is that, partly because of their smaller size, they tend to be available just about everywhere. Thanks to their popularity, Sprinter fleet sizes are steadily growing across the country, giving you more options for individual deliveries. Intra-city deliveries can easily be handled by one driver, and for longer trips, Sprinter vans are often driven by a team of drivers to keep the load moving.
Sprinter accelerated cargo vans are also much more versatile in terms of loading and delivery times. If pickup or delivery falls on a weekend or needs to be made at odd or very specific times, Sprinter vans work at times when LTL and air freight don't work – unless they're booked. Just one call or click on Air Freight Service and one of these fast trucking companies with Sprinter vans ready to go pick up your cargo immediately!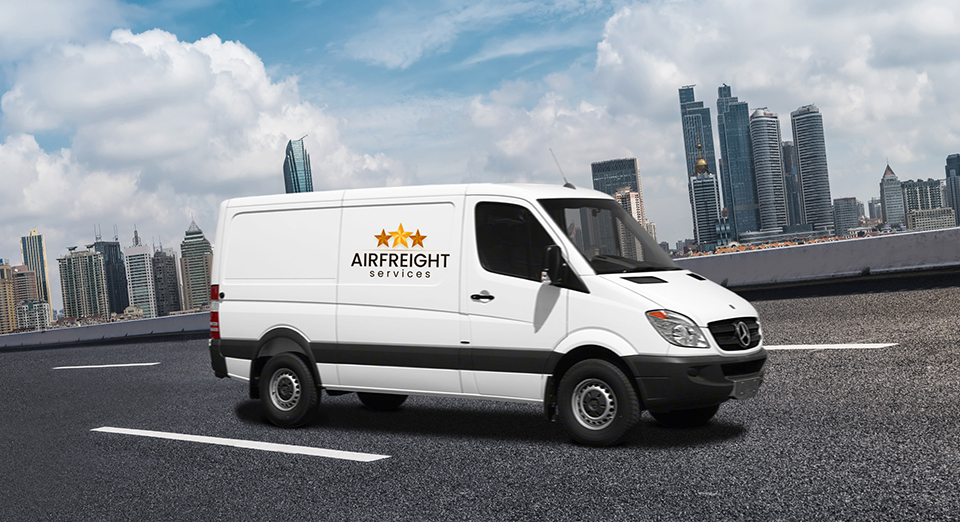 When you shouldn't use Sprinter Vans
Sometimes there are times when Sprinter expedited vans don't get the job done. That's where the knowledge and experience of your experienced agents comes in.
And these are just some of the reasons why you might need a larger vehicle or even an airplane.
Long hauls – Sprinter vans are most beneficial on short routes. According to your requirements, a truck, semi-trailer or airlift will be required after a certain distance.
Dock height required – As mentioned, Sprinter vans do not have dock height. If your cargo requires a dock on either side, this vehicle is not right for you.
Requires a lift door – Sprinter vans generally do not have lift doors as standard equipment.
Large loads – Sprinter vans can carry no more than three or four standard pallets. If you plan to haul more than three or four standard pallets, you'll need a box truck or something much larger.
Oversized loads – If your cargo is larger than the internal dimensions of the Sprinter van and cannot be safely disassembled for transport, you'll simply need a larger truck.
Oversized cargo – again, if your cargo is larger than the vehicle's maximum capacity, you'll need a truck trailer or tractor trailer.
Expedited Sprinter vans won't get your cargo from Boston to Los Angeles the next day, but if you understand what they can do – and Air Freight Service does – it gives you a very efficient way to handle the right situation.
Accelerated sprinter van service arranged by Air Freight Service
When you work with Air Freight Service, you can choose the best and most individualized option for your cargo, rather than some one-size-fits-all approach. Your personal agent will work with you to see if a Sprinter van is right for you, and will tell you if not.
Here's what you get when you turn to Air Freight Service' Sprinter van forwarding services:
Proactive Planning – Our selected freight and courier companies analyze traffic, weather forecasts, and other parameters for every possible delivery route, selecting the one with the least chance of delay.
Comprehensive Tracking – We always monitor the status of your shipment, no matter where it is. You'll have peace of mind knowing where your shipment is, and with tracking technology we'll know if there's a delay and take steps to mitigate it.
Dependable partners – Air Freight Service closely scrutinizes each carrier it works with for a history of safe and speedy delivery.
Constant teamwork – Your personal agent is available 24 hours a day and always on call, ready to answer any questions and solve any unforeseen problems, from the current location to the complete re-direction of your shipment.
Need same day service?  Air Freight Service will take care of that. Two factors will determine if same day delivery by expedited Sprinter van will suit you: how early you call and how far away the shipment is being shipped. If they fit together, your agent will suggest either a courier company to transport your shipment, or a trucking company with a team of two drivers ready for a non-stop drive.
Your goods will be the only cargo in the van. You won't have to worry about long stops to pick up and drop off other cargo when every minute counts.
As the best express delivery service, Air Freight Service, ensures the success of your shipments through the following critical components:
Safety – goods and finished products must be delivered in perfect condition.
Speed – uninterrupted delivery via multiple transport channels across the country.
Accessibility – round-the-clock customer service and detailed tracking information, regardless of the size of your shipment.
Convenience – request your shipment by phone or online with simple, straightforward instructions and affordable terms.
Cost-effective – transport your freight at no extra cost, using a wide range of services to suit your budget.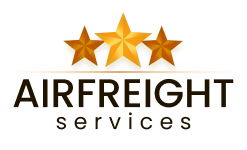 Air Freight Service provides the same superior performance, coordinated logistics, tracking and customer service for its land freight brokerage services as it does for all of its air cargo brokerage services. We'll give you access to a comprehensive network of air and ground carriers so that you have the widest variety of choices, whether it's a Sprinter expedited van or a 747 cargo plane, so you don't have to look for multiple offers. The size and urgency requirements of your shipment will be matched by a carrier with the right vehicle for your cargo, eliminating waste and reducing costs. If your timing is not suitable for using an exclusive ground service, your shipment can be transported by special air charter. From the first call to the moment your shipment reaches its destination, you can trust Air Freight Service to arrange your shipment and provide superior service.
Choosing the right broker with experience in same day shipping is an important business decision. With Air Freight Service, you'll experience the confidence and peace of mind that comes with organizing a qualified shipping plan and working with a personal agent from start to finish. Your shipment is important to you, so it's important to us. For more information, contact us today or simply go to the Air Freight Service website and click Get a Quote. We look forward to working with you as your full logistics partner!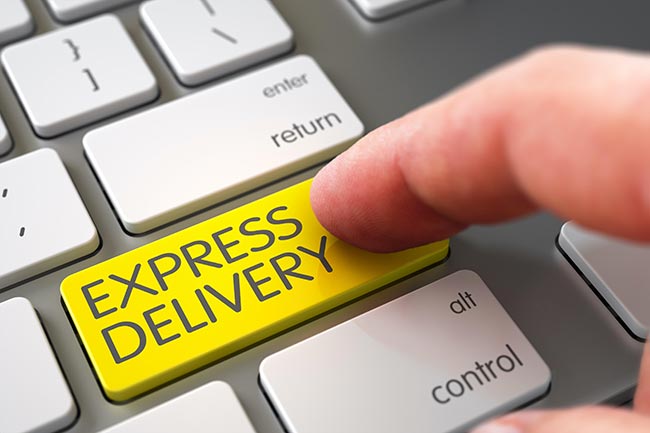 X
Need help now?
Call (646) 453 6450