Our company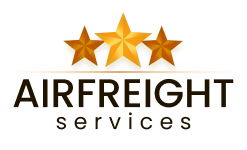 Air Freight Services is creating a world where no company has to leave its logistics to chance. In today's business environment, few activities are more important than transportation, which companies rely on both to get the materials they need and to ship finished products to their customers. Without reliable and responsive carrier services, no business will last long, yet many companies still depend on transportation services that are not reliable. Air Freight Services maintains the highest quality standards for all of its shipping services.
In doing so, we not only provide companies of all sizes with the new optimum delivery solution, but also show other transportation companies that they themselves have more to offer their customers.
Quality has several meanings in the logistics industry, and Air Freight Services strives to uphold all of them. First and foremost, we focus on safety, which plays a paramount role in the delivery of both raw materials and finished products. Customers can't use materials that have been damaged on the road or in the cargo hold, and their customers won't want to purchase defective or damaged finished products. By maintaining safety in all of our shipments, we help ensure that our customers' businesses are running steadily and their customers are completely satisfied.
After safety, second in importance is speed, which is key to quality delivery services. The slower our customers receive parts or the longer their customers wait for their products, the more money and opportunities are wasted. To that end, we strive for maximum speed every step of the way, including both the main flight and the trips to and from the airport. By investing in the best information, tracking, planning and personnel, we are able to simultaneously increase both the average speed and reliability of our shipments.
Speed goes hand in hand with comfort, which means Air Freight Services works to make it as easy and straightforward as possible for customers to take advantage of our shipping services. The less time, thought and effort customers have to devote to coordinating a delivery, the more time they have left for other activities. Because of this, shipping to and from the airport to your final destination is included in the total cost of air cargo services. In addition, we provide a simple and straightforward payment structure, a convenient customer service department, and detailed shipping and cost information for every current or potential customer. With these solutions, we make sure that no customer has trouble choosing the most suitable service for them and implementing it. 
Finally, Air Freight Services recognizes that affordability is the key to quality delivery. In this regard, we attach great importance to customer service, answering questions of all existing and potential customers as quickly and completely as possible. Along with Air Freight Services, we have also registered a number of linked domain names so that our customers have instant access to all of our online resources, no matter what services they want. As a result of these efforts, we have become the most responsive delivery service on the market. No matter how far away you need to ship or what mode of transport suits you best, we'll meet your needs quickly, profitably and reliably.