Next Trip
If there's too much time before your shipment's departure point and it can't be shipped by ground alone, no worries – we'll arrange for you a seat on the next flight at your local airport. We have developed relationships with many of the leading airline partners in the region over our decades of experience, and we will take full advantage of them to your advantage.
Air charter
If we are hours away from your next flight, or if there is not enough space on the plane to meet your needs, we will book a charter flight for you. This implies that the plane will depart on YOUR terms, and your belongings will be the ONLY ones on board. Not only will this allow you to eliminate the possibility of long delays, but it will also keep your goods from being lost or damaged in transit.
In most cases, your shipment will go through a combination of these methods, but that's not a bad thing because, as the old saying goes, "everything worth doing is worth doing right."
If you think that so many different options seem a little overwhelming, don't worry – depending on the specifics of your shipment, your experienced agent will detail all the options you can choose from. They will try their best to make sure that you have the most complete description of which shipping method will provide the shipping you need, so you'll be in a winning position at any given moment, allowing you to make the best choice, regardless of the circumstances.
Your Overnight Services Journey is About to Begin – Contact Us Today!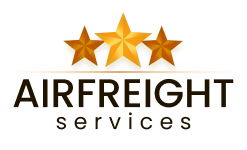 At the end of the day, another of the main qualities that sets Air Freight Service apart from many other logistics and transportation service providers is that we truly value our customers and what they represent. In fact, we couldn't have achieved the decade-long success we've had so far without our customers, and that's one trend that shows absolutely no sign of slowing down anytime soon.
We've only been able to build our reputation because we take great pride in delivering the results and services that people expect from us. If you need overnight transportation, know that you can turn to the best company that will make the impossible possible – and the only word you will never hear when you call us is no.
So if you have any additional questions about our overnight services and what they are, or if you just want to tell us the details of your critical cargo to start transporting it right away, contact Air Freight Service right now.