Air Freight Service provides air charter services: When your cargo must fly
Air Freight Service handles air cargo charters, air cargo rush, international charters, and rush cargo shipments.
When your most urgent shipments need to be in the exclusive use of an entire aircraft, turn to Air Freight Service for our efficient air charter brokerage services. From major airports to unpaved airstrips, we'll provide charter transportation for your cargo all over North America and around the world. Whether you are in vital need of a critical piece to keep a production line running or are facing tight deadlines, Air Freight Service is always ready and able to arrange custom charter shipments. We provide domestic and international air charter brokerage services with minimal size and weight restrictions, which is the ideal solution for extra-large, critical shipments that need to be delivered on time. Air Freight Service' chartered brokerage services will allow your business to cope with the limitations that standard air freight simply can't overcome. We'll partner with you to find the best air charter option to meet your delivery goals, and we'll oversee every step of the way.
Achieving air freight brokerage excellence
With decades of experience in the air charter market, we work with clients and experienced air carriers to ensure the delivery of your urgent shipments, heavy and oversized equipment, humanitarian aid, and all other types of cargo. From automotive components and manufacturing materials to energy industry structures and vital supplies, the air charter services we offer ensure that all your shipments reach their destination safely and securely, on budget and on schedule.
Our agents research routes, payloads and flight schedules to find the most suitable air carrier that will provide a cargo aircraft that meets your requirements, and then actively inform you all the way from takeoff to landing. You can have peace of mind and not have to worry about the condition of your cargo charter.
There are many advantages to choosing air charter for your most urgent shipments. With an air cargo charter, you get:
The unique use of an aircraft specifically optimized to carry your cargo. We apply our industry experience to find the right air carrier with the right aircraft for your cargo. If you only need a Cessna aircraft, we won't book your shipment on a Boeing 747.
Fastest Shipping. Sending your shipment by air is the fastest delivery method available.
The possibility of a remote point of origin and/or destination. The only way to your destination is a dirt runway or no runway? Many of the air carriers we work with easily tolerate harsh conditions, with little or no supporting infrastructure required. Thanks to Air Freight Service' global network of carriers, we can ship to and from anywhere in the world.
Total shipping flexibility. Your shipment can go to a major airport and end up on a grass field. With no restrictions on cargo size, we can easily handle all these details of the flight so you don't have to.
In-flight tracking. You'll know where your shipment is – at all times, at all times.
Concierge-level customer service. You'll interact with one dedicated agent throughout from start to finish. Your agent will make sure you have a clear understanding of your options and costs, and then work with you until your shipment is in the right place.
24-hour availability, support and coverage. Your shipment can't wait during normal business hours, and neither can we.  Air Freight Service is ready to meet your air charter needs with our brokerage services.
How to deliver your cargo
We will find the perfect charter shipping option for your specific needs. Because air carriers offer so many aircraft for charter shipments, it's easy for us to arrange to transport your cargo in any type of aircraft, from a Cessna 406 to a Boeing 747-400F cargo airliner.
Depending on the destination of your cargo, it can fly on several types of aircraft, landing first at a major airport on a long-haul aircraft, and departing from there on a local short-haul charter.
These are just some of the planes used by air carriers in the Air Freight Service network for cargo charters. If you have a specific aircraft type in mind, your agent will try to work with you to figure out your alternatives.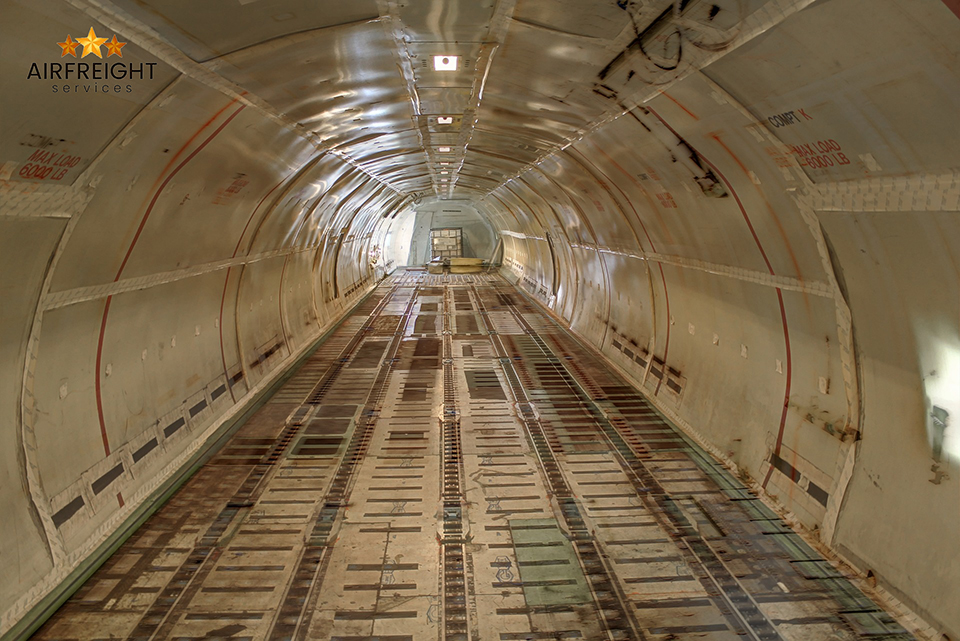 Shorter range – lighter weight
Despite their smaller payloads and shorter range, these mostly turboprop planes can get where heavy planes just can't. Some have rough or unprepared fields and can land on very short landing strips, which is an advantage if your job site is in a remote location with undeveloped infrastructure. Although these turboprops are slower than jets, they still travel much faster than any ground transport.
Examples include:
Piper PA-31

Metro II

Pilatus PC-12

Cessna 406

Embraer Bandeirante

Metro III

Dassault Falcon 20

Shorts SD 360
Medium-haul – medium-weight
The advantages of greater speed, payload and range have made medium-haul airplanes efficient and reliable workhorses. Most are commonplace at airports around the world, especially Boeing and Airbus freighters converted from commercial models. Although jets dominate among them, there are also larger turboprops. Fast, efficient and effective, medium-haul aircraft bridge the capability gap between heavy and light aircraft.
Long-haul – heavy
Long-haul aircraft are at the other end of the spectrum. They carry the greatest amount of cargo by weight and volume over the longest distances and are especially needed for international cargo charters. One of the most famous long-haul aircraft is the Boeing 747. It is the only commercially available cargo aircraft with a nose door that allows oversized cargo to be carried and improves the speed of orders. Combined with its unique cargo pallet handling system, it has more payload capacity than almost any other cargo aircraft in the world. When your cargo needs to be "go big or go home," long-haul aircraft give you the payload capacity and capability you need.
We Organize: Air Charter Services
There are many scenarios in which charter cargo brokerage services are needed. It could be organizing a special event on a scheduled date, or keeping production at full capacity in a remote location.
At Air Freight Service, you can always trust our team of charter freight experts to provide transportation for any type of cargo, including oversized cargo, valuable goods, and more.
Count on us to find the most suitable solution through our extensive network of carriers and 24/7 service.  Air Freight Service has all the resources and expertise you need to hire the perfect air cargo aircraft for your urgent air shipment.
All of our brokerage services come with uninterrupted support and logistical excellence:
Urgent Air Charter – When time is of the essence, we're here to ensure that all of your urgent shipments are prompt. Whether it's industrial components to keep a factory running, an oversized part for an oil well, or an urgent delivery of pharmaceuticals, our team has a good understanding of what it takes to get your shipment delivered. We provide fast and cost-effective worldwide air charter shipping, whether you're looking for airport-to-airport or door-to-door delivery services. Do you need a courier to deliver or pick up your cargo from the airport? We can arrange that as well.
Heavy and oversized cargo – Our experience as a charter broker ensures the highest standards of service for oversized cargo, from receipt to final delivery. We will provide airport representation for your charter so that loading and unloading of the aircraft is handled under expert guidance. We will also coordinate any specialized equipment required to transport your cargo safely and securely. With direct access to all types of air cargo carriers, our team is here to help you in the event of a supply chain disruption.
From power lines to assembly lines, the cost of lost productivity or service increases by the minute, and time is of the essence. Air freight charters reduce these losses by quickly delivering critical equipment and spare parts. Get you back up and running in hours, not days or weeks.
Special Events – Concerts, conventions, sporting events, car shows – whatever you want to call it, we can arrange their transportation. We'll get your products, exhibits and other equipment where and when you need them, without damage and on time.
Remote Oil Fields – Whether you need a one-time cargo charter or a series of flights as part of a project, we carefully select air carriers and other logistics service providers to transport your cargo. From wellheads, valves and other large equipment to small components and hazardous goods, Air Freight Service arranges their delivery to keep your facility running.
Humanitarian support – Disasters happen. Often, the delivery of humanitarian aid by air charter plays a key role in providing rapid assistance to victims in the first critical hours. Whether it's special flights or large-scale humanitarian delivery operations, we respond quickly to emergencies with our brokerage services. With our global experience, we can help humanitarian organizations respond to a crisis anywhere in the world. Regardless of your requirements, our team of air charter brokers are happy to help you.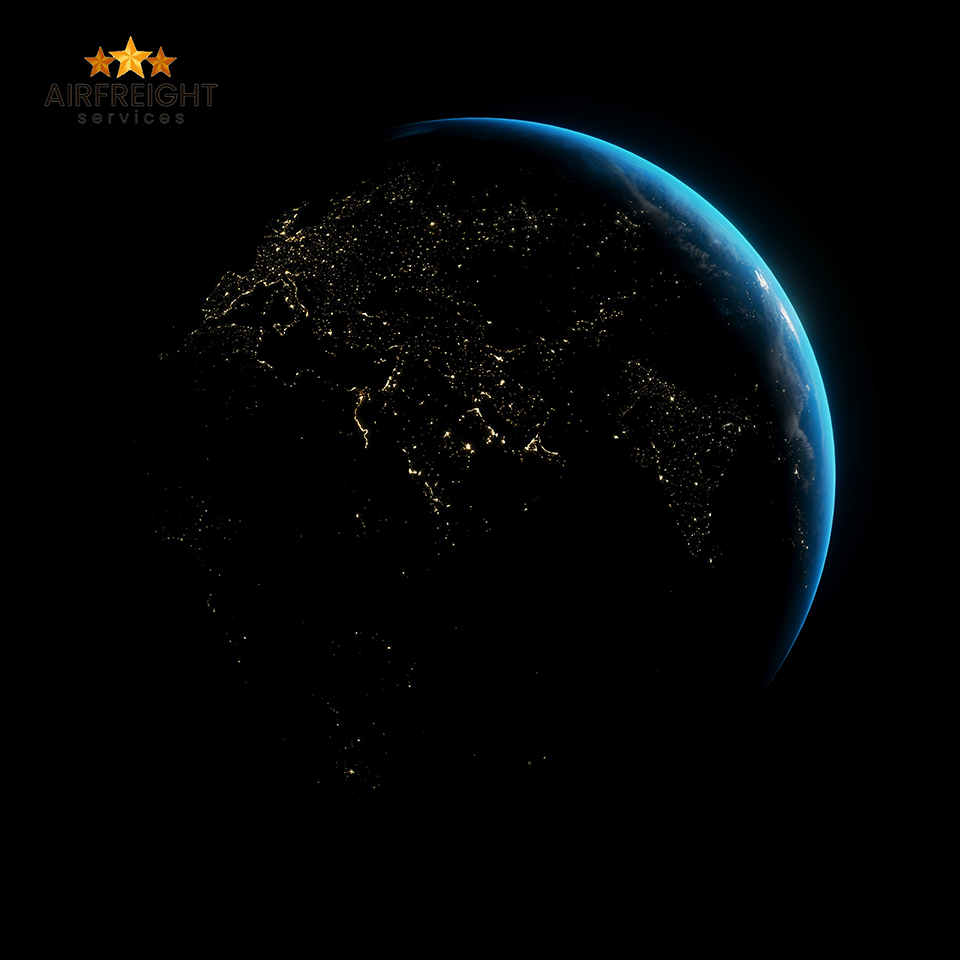 The bottom line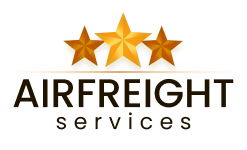 At times, air freight is the only possible way to meet delivery deadlines. For over-the-top shipments, an air charter becomes the logical choice. By arranging customized air charter solutions, your most urgent air freight will arrive at the right time.
We will advise you on how to choose the most suitable air charter solution for your air cargo needs, analyze carrier availability, and then negotiate the best charter price for your budget. Our prices are formed with your real needs in mind, coupled with the ideal air carrier operating the ideal type of aircraft to ensure your urgent air cargo is delivered reliably and on time. When your cargo needs to fly, call the experts at Air Freight Service
* Air Freight Service only acts as a broker and arranges charter flights on behalf of its clients.  Air Freight Service DOES NOT HAVE ANY AIR JUDGES.  Air Freight Service DOES NOT WORK AS A NON-DIRECT OR DIRECT AIR FLIER. ALL CHARTER FLIGHTS ARE OPERATED BY THIRD-PARTY LICENSED AIR CARRIERS.
X
Need help now?
Call (646) 453 6450