This week, the world's largest aircraft manufacturer, Boeing (BA), sounded an extremely optimistic message about the state of the air cargo and air cargo industry, announcing a very positive outlook for the global air cargo market over the next few decades.
Boeing announced that according to their data, the global air cargo market could double over the next twenty years, largely due to the continuing need to transport goods by air from Asia to North America. Boeing estimates that carriers will buy about 840 new cargo planes worth $240 billion over those two decades, with an annual global air cargo growth rate of 4.7 percent. These are very good numbers and further confirmation of the overall stability of the sector. Of course, the economy shapes the relative ups and downs of our industry, but when Boeing responds so well to market changes, it contributes to the overall growth and full recovery of the air cargo industry. In turn, this will stimulate further confidence in air cargo and air cargo.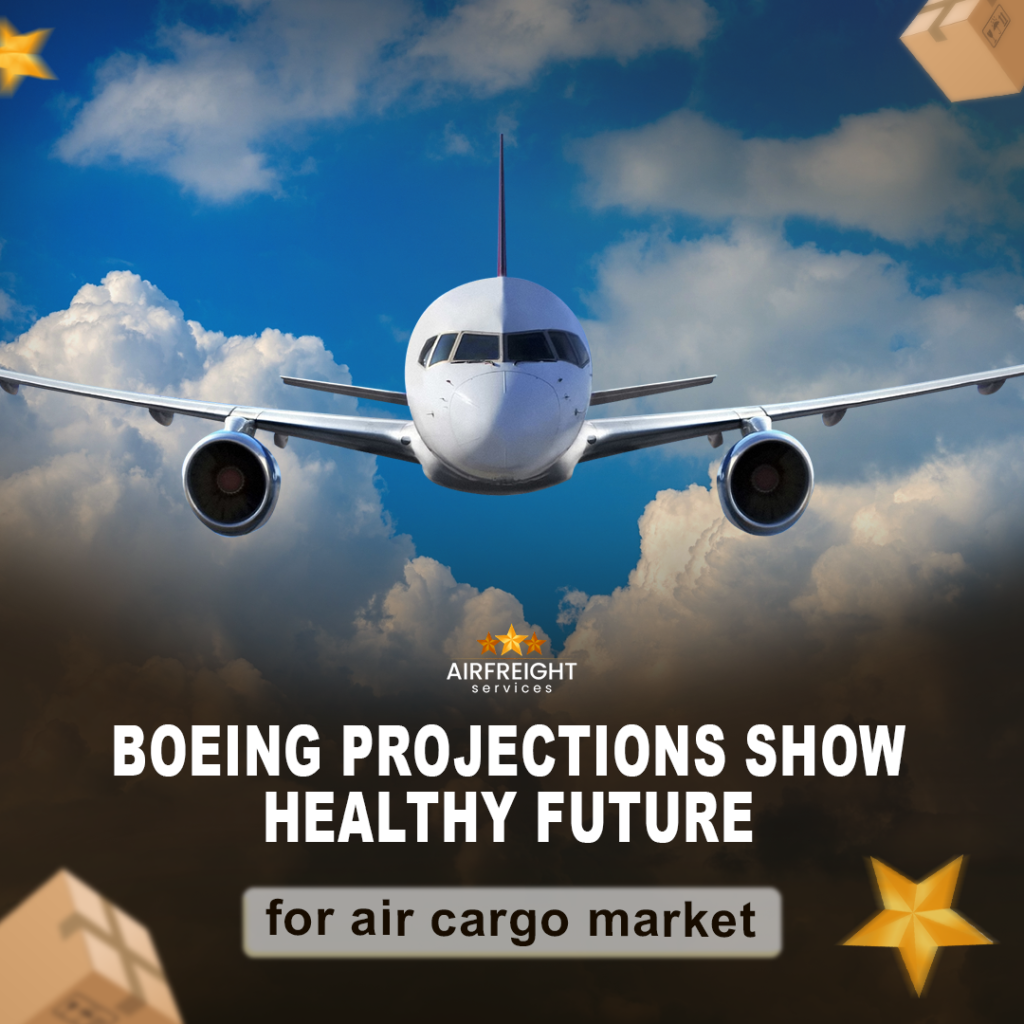 Airlines are also expected to convert more than 1,300 passenger aircraft to cargo during this time, further expanding the global air cargo fleet. Air cargo volumes have been on the rise since the second quarter of 2013, with growth based on economic stability, customer confidence and notable demand for electronic goods. 2014 has every chance of being the best year for the industry since 2010, and we at Air Freight Services are well positioned to continue to be the market leader in air express and air cargo in North America.
Boeing's forecast is dominated by the production of large aircraft, with more than two-thirds of those to be built expected to be 747 and 777 (above) aircraft capable of carrying more than 80 tons of cargo. Asia-North America and Europe-Asia are projected to remain the main intercontinental markets, but domestic air cargo is also expected to boom. According to the International Air Transport Association, air cargo traffic increased 4.5 percent in the first eight months of this year.
Of course, we welcome these forecasts from such a reputable source as Boeing, and we strongly believe we can be your premier air cargo solution in the North American air cargo market. We will continue to provide a wide range of services, including air cargo, air cargo charters and ultra-large cargo shipments across the continent.